starGuide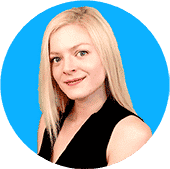 Spend little time. Benefit from starGuide.
Hello, I'm Ella! I have been doing Natal chart readings for more than 8 years. I believe that everyone can improve their life, yet they do not have access to the information they need to do so. My ability to observe the planets' movements allows me to pick up on important details regarding what we can expect to happen in our lives.
Your zodiac sign and horoscope are related to the planetary movements! The starGuide, interprets the planets' movements to help you gain awareness of what you can expect to happen and current mental, emotional and spiritual state. Live a more self-aware life!​
Venus enters Aquarius
February 1 – February 25
Venus is the planet of love, and Venus rules over how we approach our relationships and how we interact with those we care about. When Venus is in Aquarius, we approach love with a more casual, laid back attitude. We temporarily let go of the expectations we have of others. We also allow unconventional people into our lives that we would not usually allow in.
Any codependent relationship dynamics we are in will irritate us, and we will seek a sense of autonomy and independence within our relationships. We also focus more on casual social relationships and feel the need to develop new friendships, as engaging with others allows us to learn new things and expand our perception.
How to avoid issues & use your full potential?
We are more willing to engage with people we wouldn't engage with now, including people we possibly shouldn't engage with. Even though we feel laid back and open to new interactions, we still need to have our guard up. Allowing anyone into our lives can be risky, and we still need to assess how others can negatively impact our lives. It will be useful to focus on groups now.
Getting involved with and volunteering at charity organizations will be a good idea now, as the impact of Venus in Aquarius allows us to focus more on the community and to give our time and focus to those that need it. Aim to develop casual interactions with others during this time where you can positively impact their life without becoming personally and emotionally involved.
Zodiac Signs with positive impact
Aries, Gemini, Cancer, Virgo, Libra, Sagittarius, Aquarius
Venus in Aquarius will allow you to come out of your shell (if you have been in one) and broaden your current horizons with new meaningful interactions and connections. Remaining open-minded will lead you to exciting business opportunities, and reaching out to the right people will allow you to grow yourself, whether it is creatively, socially, or professionally. Instead of focusing on one or a few people while Venus is in Aquarius, focus on more people. We often limit ourselves by only giving time and energy to certain people.
Giving time and energy to more people can open the doors to many more opportunities the usual group we interact with would never have given us. There might be some sudden changes within our existing relationship dynamics and how we approach others during this transit. We will realize we need to engage more with the world around us instead of limiting ourselves. This transit allows us to be more willing to the unknown possibilities of new relationships and interactions, and it is exciting!
Zodiac Signs with negative impact
Taurus, Leo, Scorpio, Capricorn, Pisces
Establishing balance and harmony within our interactions with all other people will be a significant focus while Venus is in Aquarius; however, this might be challenging to accomplish when we are too stuck and attached to our views. For social harmony to occur in our lives, we need to become more flexible and adaptable to what others believe and how they view the world.
An unchangeable attitude toward our views and beliefs will close the door to many valuable interactions and relationships we might have, in essence, limiting us in the long term. When we refuse to let others into our lives because their values clash with ours, it causes us to lose out on valuable life experiences we could've experienced and lessons we would've learned through interacting with the other person. While Venus is in Aquarius, allow yourself to open up your heart and mind to new people, even though you might disagree with what they represent. These people can often teach you valuable lessons that you need to experience to grow at this point in your life.